Around the Wiki
Featured Article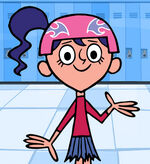 Maurecia is a tomboy who is sometimes an emotional student in Mrs. Jewls' class on the 30th floor. She wears a pair of roller blades, a helmet and has an obvious crush on Todd and frequently punches him in the shoulder, apparently to show affection for him
See the full article by clicking here.
Welcome to Wayside School! The only wiki where you can find information about Wayside School's history, or learn about the students that learn here! Meet Todd, Maurecia, Myron, Dana, and many more on Wayside Wiki!
Random Image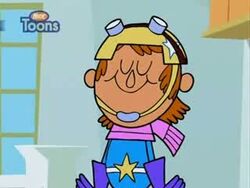 Monthly Poll
Of the book exclusive students, which one would would you want to see in the cartoon?
Ad blocker interference detected!
Wikia is a free-to-use site that makes money from advertising. We have a modified experience for viewers using ad blockers

Wikia is not accessible if you've made further modifications. Remove the custom ad blocker rule(s) and the page will load as expected.