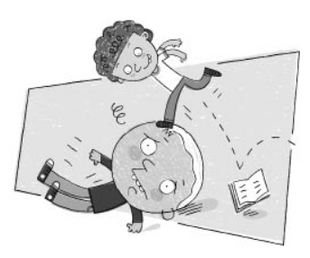 "John" is the seventeenth chapter of Sideways Stories From Wayside School. John can't stand on his head, which he needs to do in order to read the blackboard. He sees everything as upside-down. When he attempts to stand on his head, he falls over, evidently flipping his brain over, thus allowing him to see things right-side up.
Characters
Memorable Quotes
John was one of the smartest boys in Mrs. Jewls's class. But he had one problem. He could only read words written upside down. Nobody ever wrote anything upside down.
"Of course you can, John," said Mrs. Jewls. "If Joe can stand on your head, so can you."
"˙ …ɥɥɥɥɐɐɐɐɐɐ 'oɥʍ 'ʎǝH ˙ɐH ɐH ˙uʍop ǝpᴉsdn ʇᴉ uɹnʇ oʇ ǝʌɐɥ ʇ'uop noʎ puɐ 'ʞooq ɐ ǝɯ ƃuᴉɹq 'uᴉʌlɐƆ 'ʎǝH ¡pɹɐoqʞɔɐlq ǝɥʇ pɐǝɹ uɐɔ I ˙lnɟᴉʇnɐǝq s'ʇI ˙ǝɔuɐlɐq ɟo ɹǝʇuǝɔ ʎɯ punoɟ I ˙pɐǝɥ ʎɯ uo ƃuᴉpuɐʇs ɯ'I ˙dn ʎllɐǝɹ ɯ'I ˙dn ɯ'I" ˙uɥoſ pᴉɐs "'ǝɯ ʇɐ ʞoo˥ ˙ǝɯ ʇɐ ʞool 'ʎǝH"
Trivia
Ad blocker interference detected!
Wikia is a free-to-use site that makes money from advertising. We have a modified experience for viewers using ad blockers

Wikia is not accessible if you've made further modifications. Remove the custom ad blocker rule(s) and the page will load as expected.